EVERYBODY MATTERS
Littleton Law Firm - Texas Personal Injury Attorneys
Voices Heard. Lives Represented.
A Team of Award-Winning Client Satisfaction
Over 40 Years of Experience
Representing Clients all over the State of Texas
Driven to Protect, Pursue and Preserve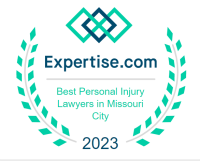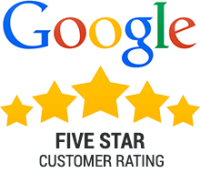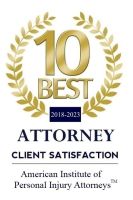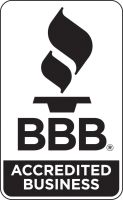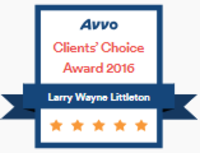 Representing Texans against the largest insurance companies in North America since 1976
Everybody Matters - The Consultation is Free
"We are here to help. It's that simple. Our privilege is to represent those whose voices need to be heard and lives represented."
Larry Littleton - Senior Counsel
Redefining Legal Representation
A Client Partnership
Our clients are not claim numbers. They are people whose lives have been impacted and the only way to represent them is to partner with them. Everyone in this law firm knows that Partnership is built on trust and transparency. And those foundations mean we listen, learn, and engage in a way that bonds us so we can represent your voice and accurately represent your life.
Case Management
The Littleton Law Firm believes in collective intelligence and steward leadership. Everyone here is involved in every step of your case. We invest in technology to make communication easier and in resources that provide solutions. We work endlessly to create processes that bring your best interest to the forefront so that you can get back to being you.
Results
Everything we do is designed to bring the best results - even in the worst situations. Over 40 years of pursuing, protecting, and preserving our client's rights have led to a uniquely trained team that has brought millions of dollars in compensation to our clients. But the true win is the bond of our client partnerships because it forges unity and purpose that can't be undone.
THIS IS YOUR LIFE... AND WE ARE READY TO HELP YOU REPRESENT IT.
Client Partnership means you need a team you can depend on. Let us be yours. The Consultation is Free and there are no fees unless we win.
CLIENT TESTIMONIALS
TEXAS PERSONAL INJURY ATTORNEYS
recent case results
OUR RESULTS MATTER BECAUSE OUR CLIENTS MATTER
OUR RESULTS MATTER BECAUSE OUR CLIENTS MATTER
Frequently Asked Questions
What are your Attorney Fees?
For personal injury, fees are paid at the conclusion of settlement. This means you pay no upfront cost. Our standard fee is 33.3% of what we recover for you and applies to the bodily injury portion of your claim.
How long does a case take?
This depends on several factors but can generally be broken down in stages.
Liability Investigations

Medical Treatment

Settlement Negotiations
If the negotiations don't end up in agreement, we will discuss filing a lawsuit which, depending on the jurisdiction, can take 12 months.
What if the other driver didn't have insurance?
The other driver, insured or not, is still responsible for the damage. Although, in Texas it can be a lengthy and costly process to sue someone individually for damages - especially when they already can't afford to pay. For those reasons we will investigate the other driver and pursue the best course of action for you.
Can I use my health insurance to pay for medical treatment?
Yes! But just be mindful that most major medical health plans (especially Medicare or Medicaid) may hold the right to be paid back from your compensation.
What if the insurance company denied my case?
An insurance denial is their opinion. Launching an investigation is key in collecting evidence we need in overturning the denial and getting you the justice, you deserve.
Will I have to go to Court?
Most cases settle outside of the Court Room. But anytime you file a lawsuit, it is a possibility you should prepare for.
Prioritizing Your Needs & Well-Being Above All Else
If you've recently been injured as a result of someone else's negligence, you've already been dealt an unfair hand. Don't let a dispute with the at-fault party or your insurance provider make things even more difficult.
When you need to seek compensation after an accident like a car crash or a slip and fall, reach out to us at the Littleton Law Firm. Our team can help you file a claim and, if necessary, represent you in a state or federal court.
At the end of the day, your health is our top priority. Once you've told us about your symptoms, we can refer you to the medical treatment you need. We'll stay up to date to make sure you're satisfied with the care you're receiving.
Start moving forward today. Contact us for a free consultation with our attorneys. From our office in Houston, we proudly serve clients in Sugar Land, Katy, Richmond, Bellaire, and The Woodlands, Texas.